SANTANDER ADVENTURE 6 DAYS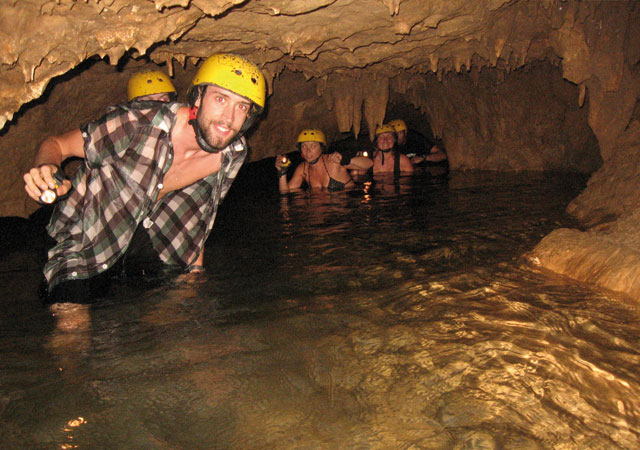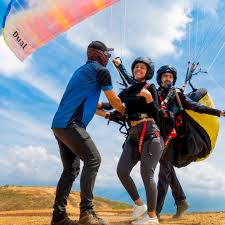 Место встречи: San Gil, Santander
Код предложения: PTC0B8
Colombia divides into six very different natural regions. The ANDES mountains form the most populated region of Colombia and contain the majority of the country's urban centers. They were also the location of the most significant pre-Columbian indigenous settlements, the Colombian Andes divides into three branches known as "cordilleras". San Gil located in the northeastern region of Santander, here is where we are going to settle down so we can live a different adventure and know different towns such as Barichara, Curiti, Paramo, and Jordan among others.
ITINERARY
DAY 1 ( Welcome to Santander - San Gil )
We will go to the nearest Airport which is in Bucaramanga - PALO NEGRO Airport, Based on your time of arrival we will get there on time to pick you up and take you to a HOTEL(San Gil - 3 hours driving). multiple accommodations (3 people per room).
DAY 2 ( Juan Curi Waterfall - Indio caving ) Paramo Town
We will pick you up at the hotel at 8:30 am and we will drive for around 40 minutes toward Juan Curí's waterfall, where we will walk around 20 minutes in the forest to enjoy themajestic 180 meters of the waterfall, you're allowed to swim and we will spend around 2 hours there, After the 2 hours go by we will head back on track for the next town... Páramo, where we will have lunch and then we will go to the INDIO cave. Once the activity is over we will go to the Valle de San Jose, it is a nice town between Paramo and San Gil where we will be able to taste and enjoy the best sausages in the region.
DAY 3 (Paragliding and Rafting on Chicamocha Canyon) Jordan Town
We will start the day by picking you up at 9:30 a.m. and hitting the road for around 1 hour and 30 minutes getting to the Base Camp for Paragliding on the Chicamocha Canyon. Once you're done with the activity we will go on our next adventure driving 30 to 45 minutes on the road to the point where we will do rafting, as soon as we complete the safety talk, we will jump on the boat and we will start descending for over 12 kilometers getting to the heart of the Chicamocha's canyon, where the driver will be ready to pick us up at Jordan Town.
DAY 4 ( Barichara Craft workshop and Canyoning ) Barichara Town
We will pick you up at 8:00 am. And we will drive for 40 minutes to Barichara which iswell-known as the most beautiful colonial town in Colombia. Here we are going to share part of our culture doing some hand-crafts in the workshop, when we complete the activity we will go to get lunch in the Town and after that, we will head back to San Gil, however, fifteen minutes before we get to San Gil, we will go to do the Canyoning activity in a close area.
DAY 5 ( Pescaderito spot and Fique workshop ) Curiti Town
We will pick you up at 8:30 a.m and we will head on to the farmer's market to taste the best Natural juice you will ever drink, my favorite one is Lulo but depending on the day I also like the Guanabana one, this one is so delicious as well! once we are ready, we will go to Curiti (swimming spot la ZAMBA ). after this amazing place we go to the workshop to see the process of the fique plant
DAY 6
We will pick you up according to your itinerary and will drive you to Bucaramanaga's airport.